Alcudia / Inner Mediation is available on several streaming services and can be purchased in digital format.
Liberation Orchestra is a fresh and unique crossover ensemble fusing elements of classical music, progressive rock and jazz as well as world music.
The twelve-headed ensemble around composer and conductor Ron Oppenheim was formed in 2018 and is comprised of exceptional musicians from the Rock, Classical and Jazz scenes around Vienna.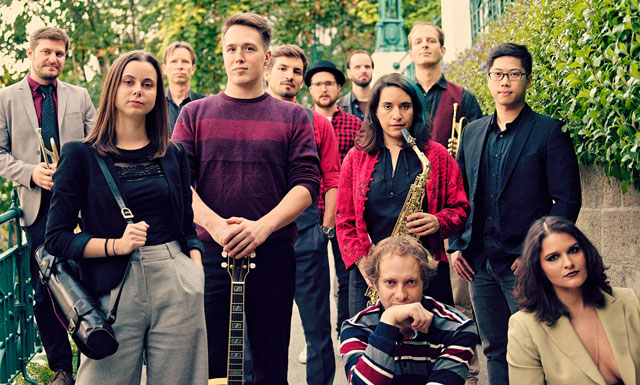 Ron Oppenheim is an Israeli-born composer whose music combines all the musical influences and passions he has connected with over his life.
His music creates a borderless terrain where style, genre, era and culture have no boundaries.  His main compositional hallmarks are an affinity for counterpoint, complex structures and harmonies as well as a powerful expression of emotion.
At the core of Oppenheim's music one can find a clear message of awakening, self-liberation and unity being prerequisites for achieving a new borderless world.
Homepage-Design by Thomas Binder